It's been about 1 month since I released Cryptonium into the App Store.  So I thought I'd share some stats and numbers from Apple's App Analytics.
Views on the App Store: 444
Downloads: 50
Sales: $0
These numbers are about what you can expect if you quietly release an app into the App Store without any marketing effort these days, especially if the app fits a broad category and faces plenty of competition.  Relying only on search or keywords to drive downloads isn't going to cut it these days.  But all that aside, I am actually very optimistic about the future of Cryptonium.  I've always intended to grow the app slowly, which I feel is the right approach to build something long term.  There is a certain danger in too much success at the beginning.
At the moment, I am working to update Cryptonium's Markdown editor.  The main feature is the ability to hide the Markdown symbols, and just show the text.  Here's a preview of what that will look like: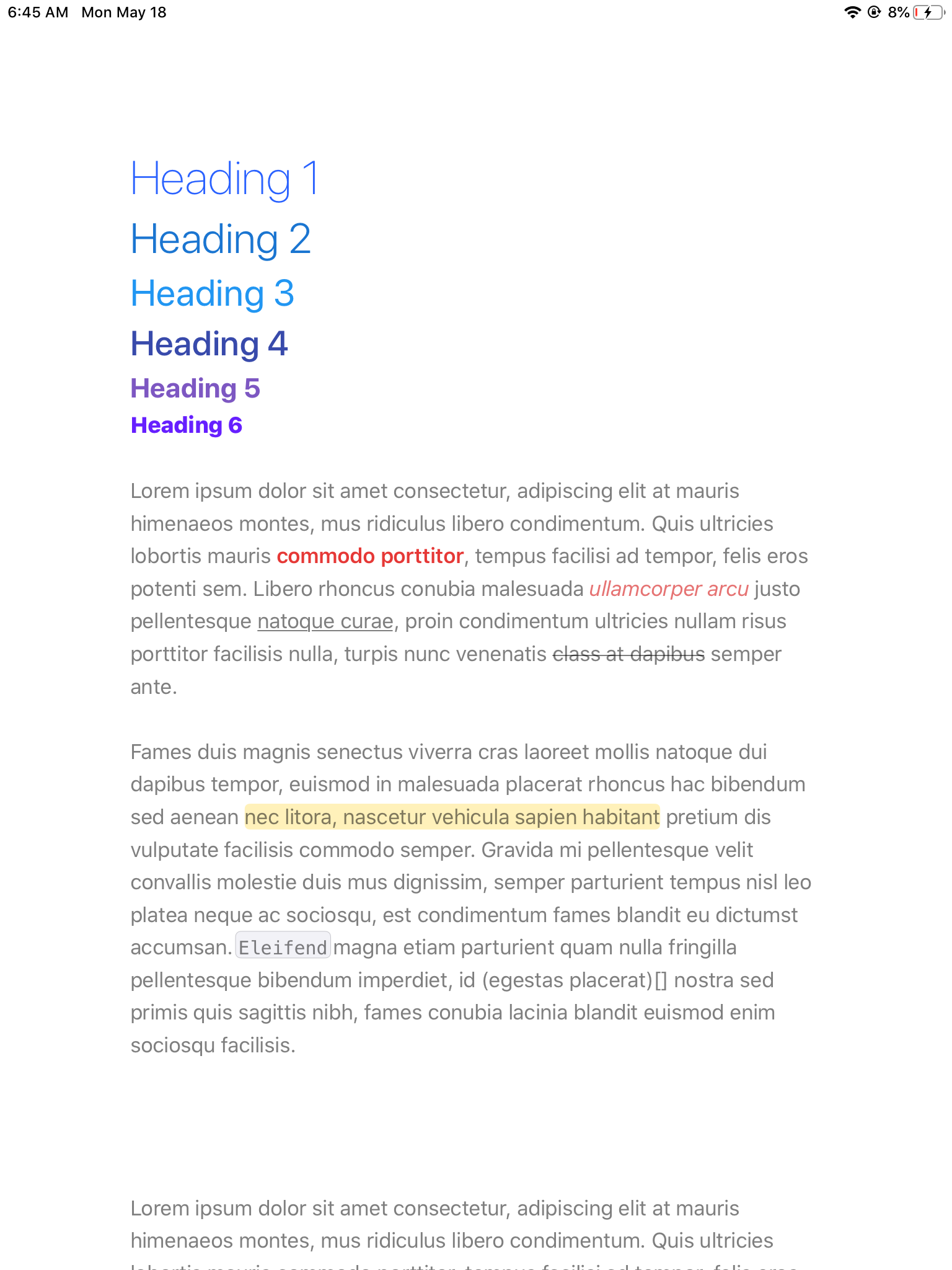 There will also be a number of improvements to performance, and if I can fit it into this update, the ability to add photos to a note.
Since all of this happens in my spare time, it's hard to set an exact date, but I am hopeful to have these features available over the next few weeks.
In short, I think the app has a bright future, and I have plenty of plans for upcoming features.  Privacy has never been more important than now and Cryptonium represents a shift in thinking.  It's time to put an end to the reckless data mining of Big Tech, and focus on solutions that are secure, encrypted, and decentralized.
-C
You can learn more about Cryptonium here